Elite, Award-Winning
Le Macaron Franchise
Think & Dream Big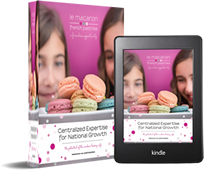 Download Our Industry Outlook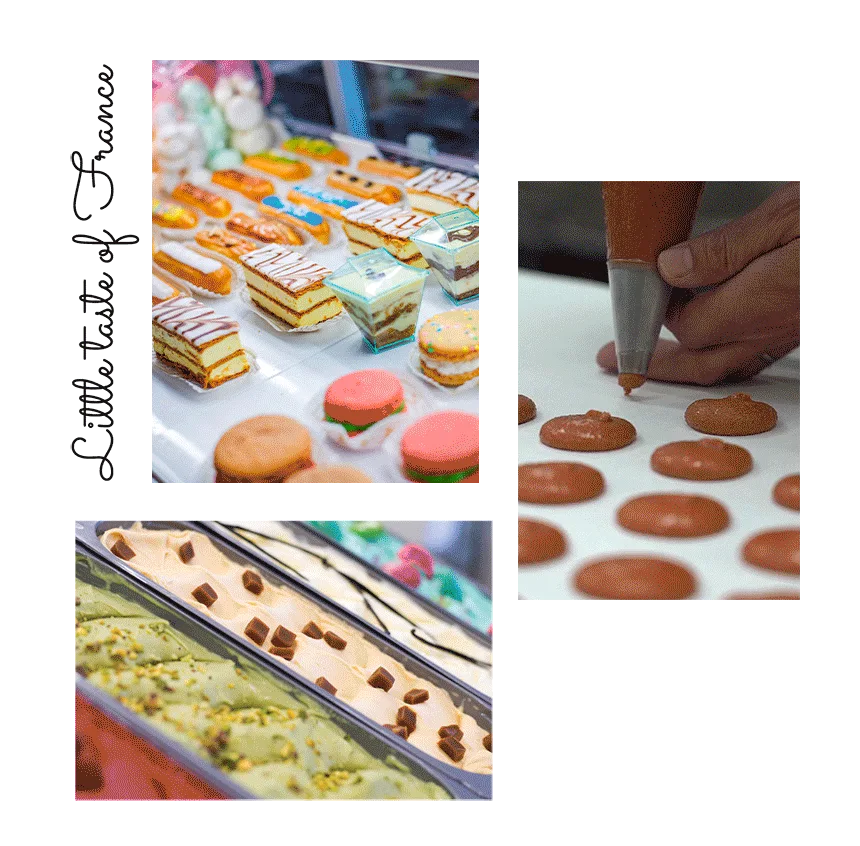 Thank you for your interest in Le Macaron French Pastries® Franchise
We're excited you've taken the first step – whether you are a first-time entrepreneur looking to start your journey of business ownership or a seasoned investor looking to add our scalable models to your portfolio.
Le Macaron Franchise Story
Rosalie Guillem and Audrey Saba are the founders of Le Macaron Franchise. They have made it their mission to capture the French spirit in each and every one of their delicacies. They have spent months working with a French-trained pastry chef, and together they selected the finest quality ingredients to create a true French macaron; a true mouthful of heaven.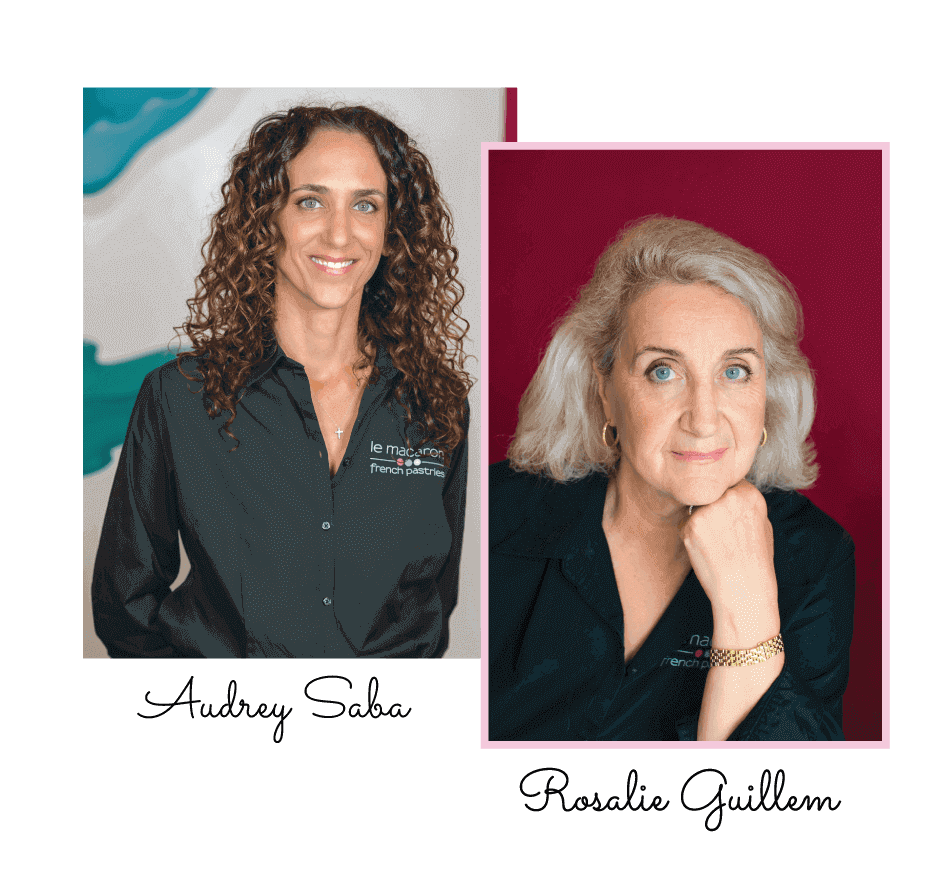 Authentic French pastries
Our products practically sell themselves while our Franchise Owners love to provide their guests with an unforgettable experience.
Simple operations
We have the best Chef Pattisier in the business and his team, who handles all of the baking and preparation, and so all pastries are then delivered to each location.
Revenue streams
Le Macaron French Pastries® offers several revenue streams for Franchise Owners to take advantage of, including our core streams of macarons, gift boxes, and catering.
Multiple business models
With numerous options to expand and scale, we offer Traditional Pastry Shop at around 800-1000sqft, Permanent Kiosk, Mobile Kiosk, and Food Trucks!
Training and support
While prior experience in the foodservice or retail industries is beneficial, it is not a requirement. If you are coachable and willing to learn, we can train you!
Family oriented
Within our system, we have many husband-wife teams, parents and their children, or siblings who have started the business together.
Authentic Experience
What Makes Us Unique to Customers?
Authentic French
The main feature of our menu is our signature, handmade, authentic French macarons. We handcraft these delicacies using only the finest ingredients and without any preservatives.
Steps to Eat a Macaron
This requires us to slow down and savor life's little pleasures and we educate our guests to do exactly that;
"First bite is a surprise. Second bite is a flavor. Third bite is a pleasure.™"
Simple + Modern
Our traditional pastry shops, permanent kiosks, mobile kiosks, and food trucks are complete with all the charm of a traditional patisserie. No other pastry shop, bakery, or café can compare.
Gift Boxes
Our luxurious, signature pink and black gift boxes are available in six, twelve, and twenty-count options. Our guests can choose from their favorite flavors to create a beautiful box of authentic macaron art.
Catering & Events
In addition to our four main business models, Le Macaron French Pastries® also handles Catering and Events. Share our distinct brand of joy with loved ones by offering macarons as gifts, party favors, weddings, baby showers, and more!
Extraordinary Market
There is little competition and a growing industry when it comes to customers who are longing to engage with their food in new, creative ways. Consumers, today, are looking for more of an experience than just a product.
The potential of the U.S. baking and pastry franchise industry
Increased demand for pastries and baked goods has inspired robust market activity over the past few years. This fragmented landscape paves the way for breakout brands like Le Macaron French Pastries® who are seeking a piece of this industry's pie (or macaron cake) – with a little extra room for those willing to explore multi-unit options.
Specialty retail cafe bakeries are primed to satisfy a growing preference for more complex flavors and textures.  As these concepts continue to reshape the U.S. industry, market potential is extremely promising. Despite the changing industry landscape, opportunity remains a staple ingredient.
Bakery Industry
5.8%
Investment Opportunity and Revenue Potential
Why Can Le Macaron French Pastries Be a Smart Investment?
Le Macaron French Pastries can be the right investment opportunity for potential owners who want to guide the future of the bakery café industry.
The initial investment range for a traditional pastry shop or permanent kiosk ranges between
The average initial investment range for a Le Macaron French Pastries® mobile kiosk is between
And the average initial investment range for a food truck is between
Here's what to expect when you start the franchising process.
INITIAL CALL
We'll get to know each other further and answer your initial questions.
FDD REVIEW
We'll go over questions you have or any clarifications that you need after you have read the FDD.
FOUNDER CALL
Meet Rosalie Guillem, CEO and Co-Founder of Le Macaron on Zoom. Get to know one another and assess if there is a culture fit.
PEER REVIEW
Speak with Franchise Owners to learn about their operation and experience.
DISCOVERY DAY
Visit with us at our flagship location in Sarasota, tour our confectionery, and meet the team that will be supporting you if you are granted a franchise and accept.
FRANCHISE AWARDED
Sign a franchise agreement. Schedule a Welcome Call to start onboarding and site selection.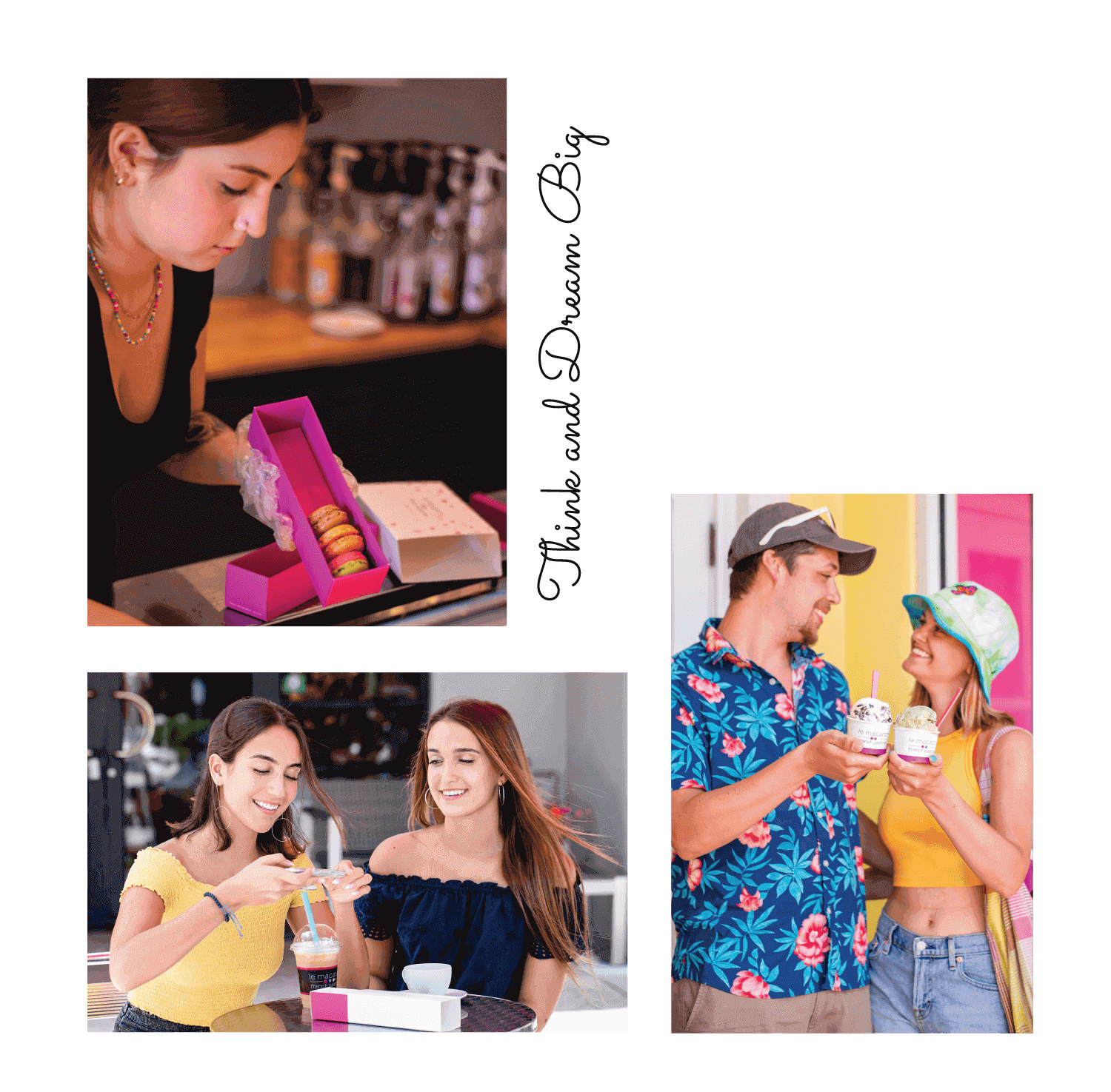 Franchise Owner Requirements
Are you an owner-operator, investor, or entrepreneur?
We are entrepreneurial in spirit and love working with people who think and dream big. We are always interested in speaking with area developers, but unlike other franchise concepts in the United States, Le Macaron French Pastries also welcomes first-time entrepreneurs!
For candidates applying for a single unit agreement, you should have:
a high credit score
liquid capital of $75,000 or more and a net worth of over $250,000
For candidates applying for multiple units, the requirements in terms of both professional backgrounds, skill sets, and financials are determined on a case-by-case basis.
Nine Irresistible Opportunities for Your Macaron Franchise Venture
Current Franchise Locations
Hear From Our Franchise Owners
Listen to what a few of them have to say!
Contact us today to inquire about how you can become a Le Macaron Franchisee.