The Investment:
French Pastry Franchise
French Pastry Franchise Investment
C'est Un Choix Intelligent
Investing in Le Macaron French Pastries®
We're excited you've taken the first step – whether you are a first-time entrepreneur looking to start your journey of business ownership or a seasoned investor looking to add our scalable models to your portfolio.
Why Can Le Macaron French Pastries Be a Smart Investment?
Owning a Le Macaron French Pastries franchise makes you a member of a team of dedicated professionals, all sharing a common vision and working toward the same goal.
It's a way of operating that respects the expertise of the craft, and which makes owner care, an essential element in the process.
We want to work with people who connect with our brand approach. It's why we've created a franchise structure designed to help them grow the business.
Bakery Industry
5.8%
Investment Opportunity and Revenue Potential
Why Can Le Macaron French Pastries Be a Smart Investment?
Le Macaron French Pastries can be the right investment opportunity for potential owners who want to guide the future of the bakery café industry.
Le Macaron Franchise Cost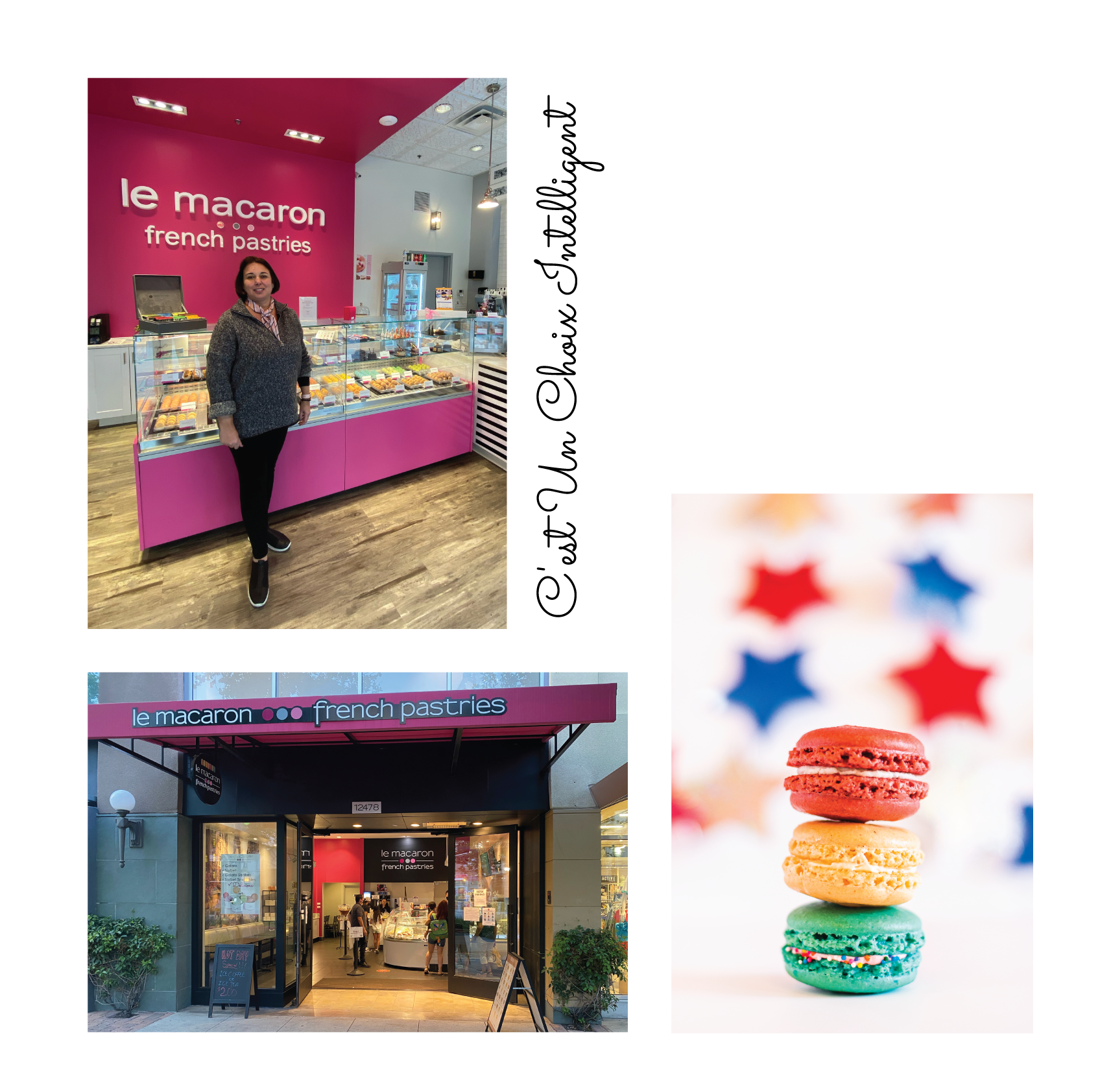 The average initial investment range for a traditional Le Macaron Franchise pastry shop or permanent kiosk ranges between
The average initial investment range for a Le Macaron French Pastries® mobile kiosk is between
And the average initial investment range for a Le Macaron food truck is between
Types of Expense

Low

High

Initial Franchise Fee
 $45K
 $99K
Lease, Utility, Rent deposit 3 months
 $8K
 $24K
Design & Architectural Fees
 $3K
 $8K
Leasehold Improvements and/or Kiosk
 $20K
 $200K
Furniture/fixtures
 $10K
 $25K
Equipment
 $30K
 $70K
Exterior and interior signage/graphics
 $1K
 $8K
Initial inventory
 $20K
 $27K
Travel & related expense for training
$1K
$1.5K
Grand opening marketing
 $3K
 $4K
POS software & hardware
$180
$1.56K
Professional Services
 $1K
 $1.2K
Insurance
 $1.5K
 $3.5K
Government permits & licenses
$500
 $1.5K
Additional funds – initial 3 months of operation
 $20K
 $30K
Traditional Pastry Shop or Permanent Kiosk

$164,180
$458,560

Refer to 2022 FDD a breakdown of the mobile kiosk and food truck

Mobile Kiosk
$88,730
$134,060
Food Truck
$112,530
$146,560
Here's what you can expect when you begin our step-by-step process.
INITIAL CALL
We'll get to know each other further and answer your initial questions.
FDD REVIEW
We'll go over questions you have or any clarifications that you need after you have read the FDD.
FOUNDER CALL
Meet Rosalie Guillem, CEO and Co-Founder of Le Macaron on Zoom. Get to know one another and assess if there is a culture fit.
PEER REVIEW
Speak with Franchise Owners to learn about their operation and experience.
DISCOVERY DAY
Visit with us at our flagship location in Sarasota, tour our confectionery, and meet the team that will be supporting you if you are granted a franchise and accept.
FRANCHISE AWARDED
Sign a franchise agreement. Schedule a Welcome Call to start onboarding and site selection.
At Le Macaron, we're ready to grow again, and we're looking for future owners to partner with us.