Pastry Shop Franchise Support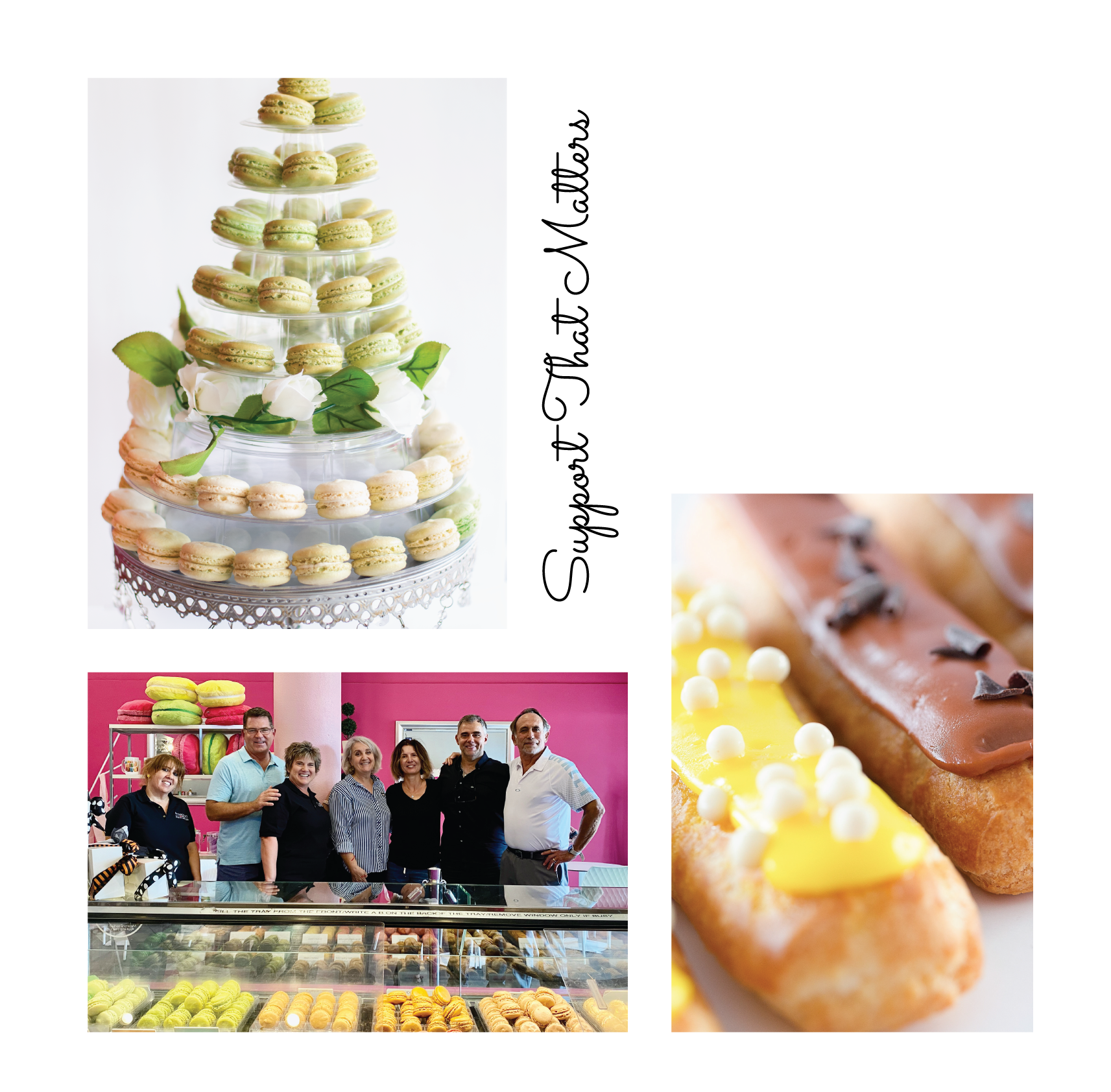 Pastry Shop Franchise Support That Matters
Le Macaron built our brand on the notion that owners are best placed for potential franchise development when they get meaningful, lasting support. It's crucial to provide that foundation, so owners can start building upon it.
We've created a support structure that aims to help our owners when they need the assistance, and it contributes to the peace of mind and sense of security they need to focus on the guest growing their Le Macaron business.
At Le Macaron, our owners are the frontline operators, and our ambassadors to the public.
We recognize the key role owners have in brand evolution, and we work to support them as they move the franchise into the future.
Here's just a sample of the support you get when you become a Le Macaron franchise owner.
A FLEXIBLE FRANCHISE MODEL
that can help you find the right setup for your situation, whether you're looking to own one or multiple locations
TERRITORY SELECTION ASSISTANCE
so you can identify the perfect location to start your franchise
BUILDOUT AND DESIGN ASSISTANCE
to create that unmistakable Le Macaron atmosphere and décor
CENTRALIZED BAKING FACILITIES
to help ensure that every location gets top-quality pastries, gelato, other complimentary products
TRAINING PROGRAMS
for you and your staff, so you can operate with the confidence that comes with the Le Macaron business model
MARKETING AND SOCIAL MEDIA CAMPAIGNS
you can leverage to raise your community profile and establish a digital presence
PAYROLL/HR SUPPORT
to help you manage your staff and avoid potential administrative or pay issues
ONGOING SUPPORT
that's there whenever you need it, whenever it's called for
Own a Le Macaron French Pastries Franchise
Le Macaron French Pastries has more than 60 locations across the nation serving customers every day. And we're preparing to grow again.
Want to learn more?