Frequently Asked Questions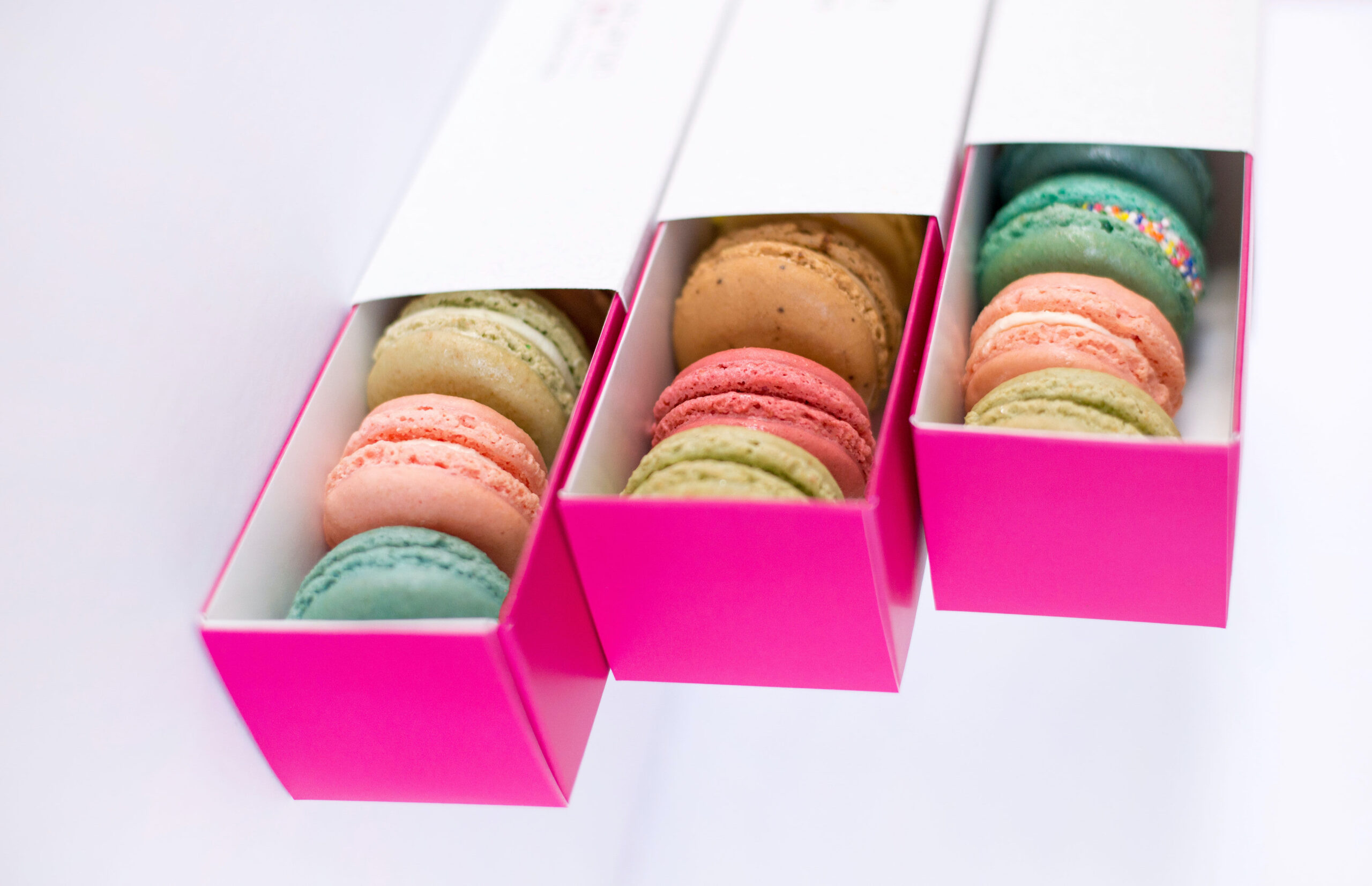 Frequently Asked Questions
How much does a franchise with Le Macaron cost?
Individual costs will vary depending on the business model you choose. Our average initial investment range is $154,180 – $454,000.
What kind of owner are you looking for?
We're flexible with our setups. Single-location owners are as welcome as owners looking to open more than one café.
Do you offer multi-location discounts?
Yes! Contact us to learn more about how purchasing multiple locations can qualify you for our special discount!
What qualities are you looking for in a franchise owner?
Ideal owners are coachable with basic business knowledge, have the desire to provide an excellent guest experience, and community focused.
What training will I get to help me run the franchise?
We provide industry-leading training and ongoing support as needed.
How do I find the right location for my franchise?
We'll work closely with you to identify the best spot for your café, and we're there to coach you through the build out process and get you ready to serve your guests.
What's the Le Macaron Approach to Business?
We believe that simpler is better in almost all business matters, and we've built our brand around the notion. Every part of our franchise experience has been designed and refined for simplicity and operation.
Own a Le Macaron French Pastries Franchise
At Le Macaron, our owner-first business model and customer-centered take on the traditional French café have made us a guest favorite across the country. And we're getting ready to move into new territories.
Want to learn more?
Contact Us