Operating a bakery franchise is a special calling and can be a joy.
Serving up sweet treats baked fresh daily in a warm and inviting environment and seeing the smiles on customers' faces as they bite into their favorite muffin, bread, or other baked goods can turn every day owning your own business into a personal and professional success.
More than that, a bakery franchise opportunity like Le Macaron French Pastries works with a proven business model. It can be the right franchise opportunity for a future owner interested in running their own company.
Here's how Le Macaron compares with existing franchising options and why we're one of the best bakery franchises for potential owners.
In no particular order:
Nothing Bundt Cakes
Customers won't find French macarons or exotic breads at Nothing Bundt Cakes. This specialty brand focuses on its signature product and has made it a central pillar of its franchising.
The bakery franchise was founded in 1997 by Dena Tripp and Debbie Schetz, and it aims to keep things simple with an exclusive menu of bundt cakes large, small, and in between.
A Specialized Menu
That approach sets them apart from Le Macaron — our menu features quality products from gelato to confections to our beloved macarons.
More than 500 Nothing Bundt Cakes locations operate across more than 40 states today.
The brand's specialized business model makes it a non-traditional business compared to Le Macaron, where we believe that a variety of top-quality products is the key to the best bakery franchise.
Le Macaron French Pastries
Embarking on the Le Macaron bakery franchise opportunity, we begin with authenticity as our cornerstone and craft an exhilarating bakery franchise business atop this very essence.
Our founder Rosalie Guillem grew up in France and brought her love of fresh baked goods with her to the U.S. She and her daughter Audrey incorporate that love into the store design of every bakery cafe we open.
In just a few years, we've expanded to more than 60 locations nationwide, with more on the horizon.
A Business Built for Owners
What's our secret to building a solid brand our loyal customers love and make a daily destination and go-to for their special occasions?
It's a blend of comprehensive training for our franchise owners, unparalleled site selection, and a franchise fee and franchise agreement designed to be within reach.
When you are awarded a Le Macaron bakery franchise, you will have the opportunity to be your own boss, have flexibility to spend more time with your loved ones, create a legacy, and reach your financial goals. Our simple operation gives our owners access to our proprietary and authentic French products without the hassle of baking.
Find out how you can become part of Le Macaron and join a brand rapidly becoming the new leader of bakery cafés!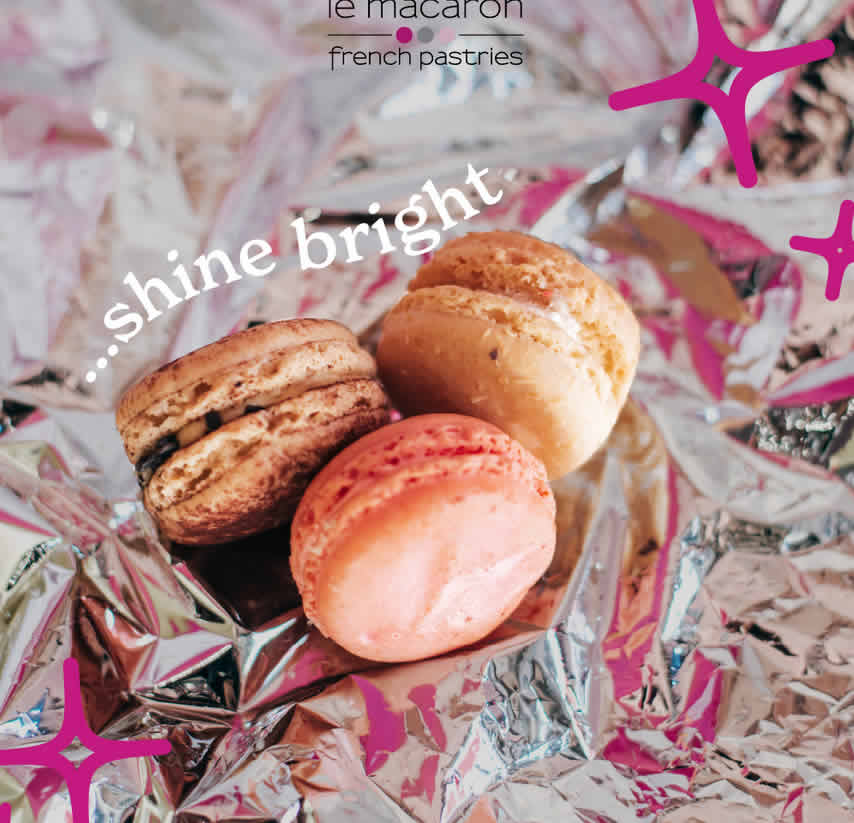 Dunkin'
When it comes to searching for a bakery franchise , there aren't many out there with more brand recognition than Dunkin'.
Founded in 1950 by Bill Rosenberg as Dunkin' Donuts, this business has grown from a local Boston bakery into one of the largest donut franchises, with more than 13,000 locations around the globe.
Dunkin' Donut franchises are seemingly on every corner in many parts of the country.
And that market saturation can be a concern for someone looking into franchising and wanting to find a brand that doesn't require them to compete against existing franchises in the same parent company.
Exclusive Bakery Franchise Opportunities: Explore the Sweet Success of Café and Pastry Shop Franchises
That's how Le Macaron separates ourselves from the Dunkin' franchise model.
We ensure each bakery franchise operates in its own protected territory and doesn't force owners to face off against each other. And we seek out like minded candidates who have grit, want to have fun, family and community focused to award our franchise.
With our guidance, our franchise owners will be able to create a location bakery that stands alone.
Auntie Anne's
Auntie Anne's is a company built on bread — pretzels, to be precise.
The company was founded by Anne Beiler in 1988, and over the past 35 years, it's become one of the biggest names in soft pretzels and bakery franchising.
The brand has more than 1900 locations in operation and even has a presence in convenience stores across the country.
This bakery franchise concentrates on pretzels first and foremost, with specialty meals like pretzel-wrapped hot dogs and pretzel bites served with dipping sauces topping the menu.
Just like Nothing Bundt Cakes, Auntie Anne's carves its own niche by specializing in a unique product. This differentiation is akin to our perspective on choosing a bakery franchise that specializes in a niche pastry like Macarons.
Le Macaron believes a strong brand goes beyond the typical franchise approach that gives customers options and quality products.
We've centered our bakery franchise around a commitment to these values, and it's one of the keys to our growth. We feel the best way to aid our owners in reaching their work-life balance and financial goals is to make our brand a one-stop bakery business with the variety to appeal to every guest and cater every event.
Cinnabon
If you've walked through an airport or mall, you've likely encountered a Cinnabon location.
This top name in franchising started in 1985 in Washington State, and its growth was no accident — it was built from scratch to be a global bakery franchise.
Rich Komen and Ray Lindstrom were owners of a restaurant chain, and when they decided to create a new kind of franchise, they teamed up with a local business owner with a recipe for cinnamon rolls famous across Seattle.
Today, Cinnabon has more than 1,200 locations operating in almost 50 countries, and the brand is a subsidiary of Focus Foods, a global franchise group.
The Personal Touch
Le Macaron takes a different attitude toward franchising than Cinnabon and Focus Foods. Owning a bakery business should make a person feel like more than a cog in a corporate machine, and we've designed our franchise with that in mind.
We aren't a tiny part of a multinational conglomerate at Le Macaron. Every owner gets our personal attention, from location selection to lease negotiations assistance to training and more. While systems and processes may define our franchise model, it is our experience and the commitment we make to our franchisees that define our culture.
Our support continues after you open for business, too, to help ensure you get the tools for expansion. We're there with our owners from day one and forward.
Own a Bakery Franchise With Le Macaron
Want more details to explore how we can help you achieve your goals of business ownership?
Contact us today to start your free Discovery Process!
Top Bakery Franchise Opportunities: Explore the Sweet Success of Café and Pastry Shop Franchises