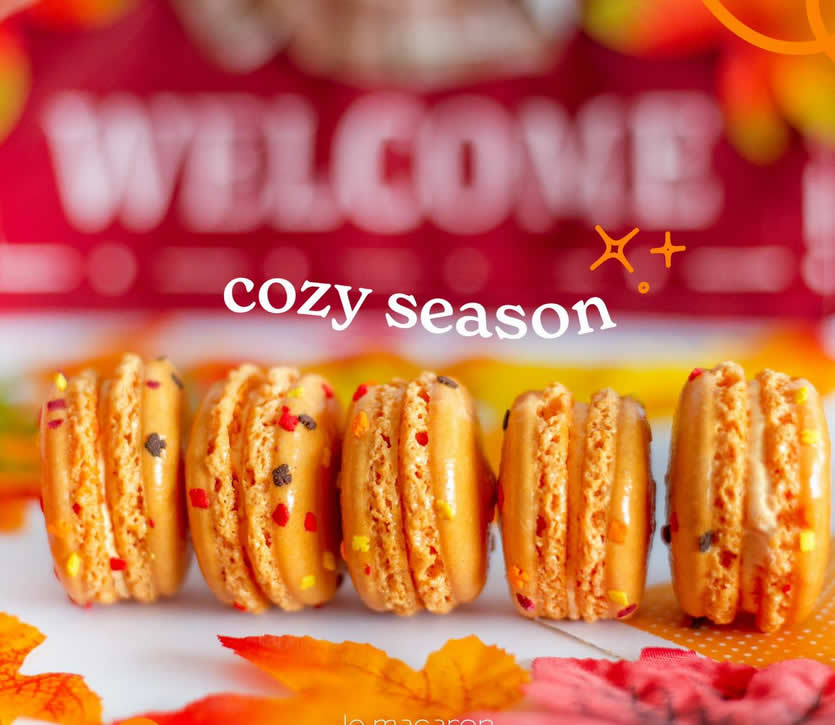 Baked goods and pastries have become big business in America and serve a market expected to top $110 billion over the next few years. The industry is growing and taking a more central role in its customers' lives, and that can make a cake franchise a sound business move for a potential owner.
The modern cake franchise approaches each day with a vision for the future and a solid foundation built through expertise, an understanding of customer needs, and a service model geared to deliver quality experiences for every guest who visits. Here are four reasons to consider ownership.
1. Customers Want Quality and Consistency — Today's Cake Franchise Can Deliver on That Promise
A cake franchise is, above all, a people business. The customers who visit a bakery café and make it their daily stop are the heart of the operation, and it's critical for an up-and-coming brand to keep the focus on delivering on their expectations.
Chief among these expectations is a drive for quality. Modern customers live in a world that's always working to improve and evolve, and the bakery they choose should meet and exceed their standards for freshness and flavor.
Baked Goods and More, Prepared with Expert Care
Centralized baking facilities can help turn this constant drive for quality into a reality for franchise cake shops. A bakery brand that prepares its goods at a flagship bakery can maintain pinpoint control over every aspect of the process and help ensure that each baked good made is as good as customers deserve and expect.
This modern, efficient, and effective way of working means that every macaron, pastry, and candy a customer savors, wherever they are, can be consistently fresh, delicious, and the ideal treat for the moment.
2. The Cake Franchise Bakery Café Opportunity
Today's customers are always looking for new destinations where they can feel welcome. In a fast-paced world, these oases in the middle of the city can be essential moments in the day and help center and fortify guests as they deal with the pressures of modern life.
Bakery cafés have grown in popularity as a result. They've become one of the brightest lights in the rapidly expanding cake franchise business. They can offer customers a warm, inviting respite from their busy lives, with friendly faces behind the counter serving sweet treats and rich, aromatic coffee.
Sweet Expansion Prospects: Embracing the Cake Franchise Industry
It's a blend of homey comforts and cutting-edge preparation techniques, and it's aided the cake franchise industry's development. Bakery cafés have seen steady expansion for years and have an increasing presence in communities large and small across the nation.
And more guests are projected to make quality baked goods part of their day in the years ahead. The future is expected to see additional industry growth and should continue to bring the modern bakery café into the lives of a growing base of loyal customers.
3. The Perfect Blend: Bridging Tradition and Innovation in the Cake Franchise Industry
What's the key to building a business with continuity across the years and ongoing appeal to generations of customers? For future owners interested in getting an idea of cake franchise cost and what they can expect, having an approach that recognizes the importance of heritage and history is just part of the plan.
It's equally crucial to move with the times and to create a franchise model that incorporates the best of the new along with the must-haves and essential traditions passed down over the years and decades. Bakeries aim to operate squarely at that crossroads.
A Franchise Designed for Today, with Deep Cultural Connections
Baking is one of the oldest crafts in history, and it enjoys a rich history as it has developed alongside the customers it serves. Today's bakeries carry on those traditions and celebrate them as they continue to be an integral component of society.
That dedication to those who came before is coupled with embracing contemporary business practices, from staff-management software to customer-care programs. The industry combines the artisanship of the baking trade with the tools and muscle of the modern franchise.
4. Enduring Franchise Support: Your Trusted Cake Franchise Partner, Day and Night
When a person considers cake franchise ownership, one of their most pressing concerns is likely to deal with backing from the brand. The owner is the face of the business, and it's natural for them to want to ensure they'll get solid support when needed.
Support comes in many forms, from having a ready source of advice and knowledge a phone call away to personal visits and training sessions with franchise team members. The more of it an owner knows they can call on when it counts, the better it can be for their outlook and confidence.
Building a Visionary Network: Uniting Dedicated Professionals in the Cake Franchise Industry"
For many bakery café owners, support is built into the system. Some of the most exciting brands make robust and continuing assistance a central pillar of the franchise and work to give their owners targeted, meaningful aid that matters.
Running a bakery takes a team of experts. That's what owners can plan on working with when they connect with the right franchise.
Own a Cake Franchise with Le Macaron French Pastries
At Le Macaron French Pastries, we center our business around our customers and owners.
Our centralized baking facilities mean every location gets our sweet treats, and we back our owners with a modern approach and ongoing support.
Le Macaron French Pastries is preparing to expand again, and we'd love to connect with future owners.
Want more details? Contact us today!