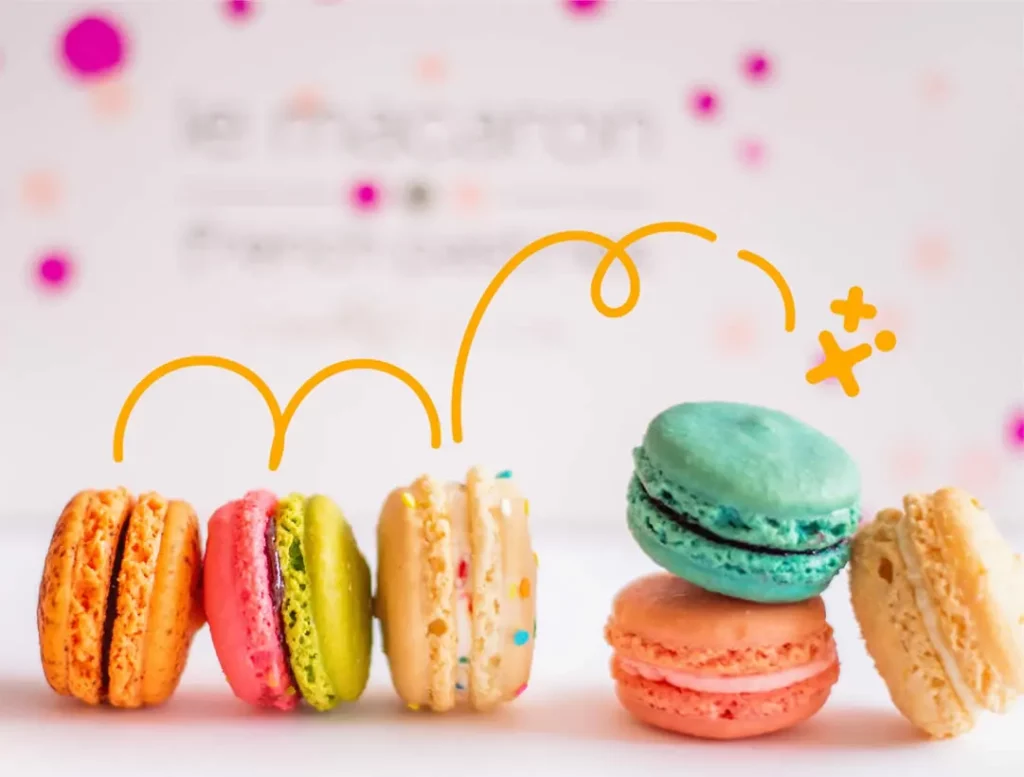 We're pleased to welcome two of our newest Franchise Owners, Jenny and Donnie Paxton, to the Le Macaron cookie franchise! The Paxtons will be opening a café location in Nashville, TN, in the coming months, and have plans to open two additional Music City, U.S.A. locations in the near future.
We were able to chat with Jenny and Donnie and get to know a little bit more about them recently, and find out exactly what led them to look into cookie franchise opportunities like Le Macaron.
For Jenny, who has spent over 15 years in the education industry and is currently the Coordinator of Accessible Technology in the Disability Services department of the local college, owning a franchise that allowed her to interact with people seemed like an ideal fit.
The prospect of owning a cookie franchise was enticing because it is reminiscent of the time she spent in a Fast-Casual dining atmosphere. "The last time I was in the restaurant industry was 2007," Jenny says. "It's something I really enjoyed doing. It wasn't my full-time job, but I used to love mingling with the customers and seeing how everyone was doing."
Donnie, a military veteran who served in the U.S. Marine Corps from 1990-1994, has an extensive professional background in the telecom industry, specializing mainly in sales and management, and spent 18 years at Merrill Lynch/Bank of America in a number of roles geared toward home office support leadership.
With the help of career coach Tim Titus from The Entrepreneur's Source, the Paxtons embarked on a quest to find just the right franchise opportunity that would allow them to continue working in their current positions while also allowing them to achieve the goal of business ownership.
"We're going to be owning and operating; however, we're going to be keeping our jobs," explains Donnie, adding, "We'll be overseeing the function and logistics of the building."
The bulk of the day-to-day operations will be handled by two of their four grown children: daughters Samia and Lindsey. "Samia will be starting on Day One, and will be helping us with day-to-day operations," explains Jenny.
"Lindsey, who currently lives in Minnesota, will be moving down to Nashville around the first of the year, which might actually coincide with the timing of the opening of our first location! Lindsey will be helping us with business development- doing the books, supporting the business, and drumming up opportunities.
They're both very unique functions." The couple's third daughter, Alyssa, is in college, pursuing a degree in physics, while their son Nick is currently serving in the National Guard. Jenny hopes they will someday also join the family business if they choose to do so.
While the 20 percent veteran franchise discount offered by Le Macaron was a welcome incentive for the Paxtons, it was by no means the deciding factor in their choice to invest in the cookie franchise opportunity. "We've been looking at franchises for a couple of years, and most of them do offer discounts, but with Le Macaron, it was a good fit for a lot of reasons, not just the discount," Donnie explains.
One of those reasons was the couple's love for all things French! Jenny, in particular, adores the French culture and relished the opportunity to own her very own European-style pȃtissérie. "I took French in high school," she says, adding, "Had I actually gone on learning the language and applied it in a French-speaking culture, I'd be a lot more fluent!
Donnie and I have also talked about going to Europe and visiting France, and we just love everything we perceive France to be. Eating slowly, enjoying your food, and just enjoying life!"
Upon further investigation of the Le Macaron cookie franchise, including a thorough look at their franchise website, the Paxtons were even more excited to take a deeper dive.
Among the many things the couple liked about the franchise, one of the aspects they found most compelling was the Le Macaron story.
"For me it was learning the story of Le Macaron, and the product generally speaking," explains Donnie. "The more I learned about it, the more it hit home that this is a great opportunity! They learned the craft in France and wanted to bring it here and keep the same level of quality."
The Paxtons' excitement about the Le Macaron opportunity grew, and the couple eagerly anticipated the chance to get to meet Founder Rosalie Guillem and the rest of the Le Macaron family.
Jenny recalls, "We got connected with (Le Macaron director of brand development) Kera Vo, and she connected us with Rosalie, and we had our first Skype session. There was definitely a connection going on between us!"
Based on that initial video conference, Jenny and Donnie were ready to go to their Discovery Day at Le Macaron headquarters in Sarasota, FL. "When we got down there and met them in person, it reaffirmed our feelings," Jenny says of the experience. "Just sitting down and speaking with other Franchise Owners, the family, people working in the confectionary- that whole process.
" The confectionary, in particular, had massive appeal for the Paxtons- you could say it was love at first sniff! "When we were walking into the confectionary, Donnie and I were talking to each other and making comments about just how good everything smelled!" laughs Jenny.
Though Jenny and Donnie have just begun their journey as Franchise Owners, they are already bowled over by the level of kindness and support that the Le Macaron corporate team has shown them. Jenny recalled a recent visit she received from Rosalie and co-Founder Bernard Guillem.
"I really appreciated that Bernard and Rosalie came to town!" she exclaims. "They reaffirmed that they wanted to be in Nashville and expand here, and I really appreciated that they made it clear that they felt we were the right people to bring a Le Macaron here."
As the Paxtons look toward the grand opening of their first Nashville location projected for early 2020, they look forward to the unique customer interactions and inviting atmosphere they plan to create in their café.
"For me it is being able to provide such a unique product and making a difference in the marketplace with our service," says Donnie. "It's so hard to get good customer service, and we want to build our business on the foundation of providing exemplary service. I'm looking forward to treating customers the way I want to be treated!"
Jenny agrees, "Ditto to what Donnie said!" Le Macaron is continuing its expansion across multiple territories in the U.S., and is seeking entrepreneurs like Jenny and Donnie, who wish to add a little laid-back, European culture to the landscape of their community.
In addition to delicious, authentic French macarons, our cookie franchise is designed to delight, educate, and inspire new fans across the country, and we love meeting people like the Paxtons, who are just the right fit for our dessert franchise. Click here to learn more about us, and to discover the potential for cookie franchise opportunities in your city.
Keep in touch with Le Macaron French Pastries!
Like us on Facebook. Follow us on Instagram. Connect with us via LinkedIn.