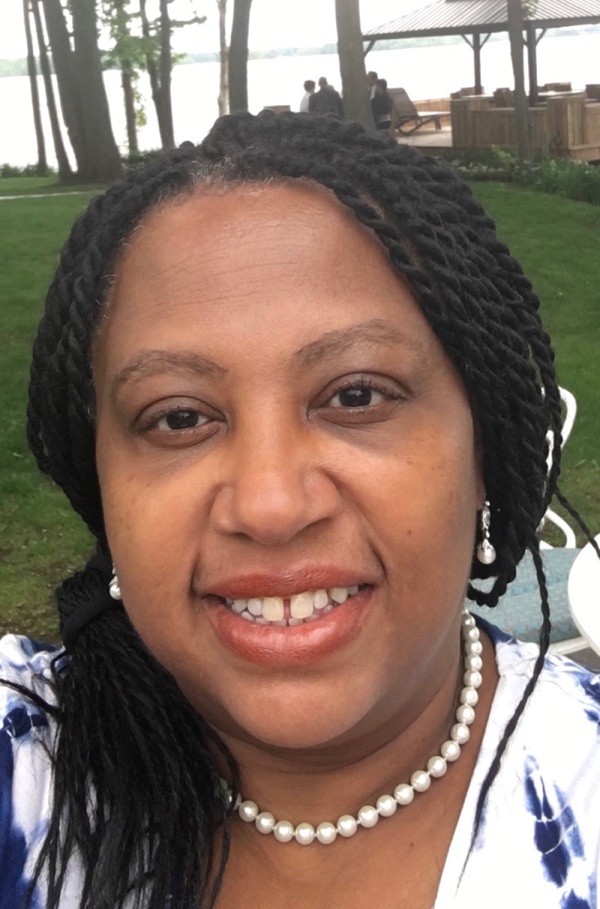 The seasons are changing. Summer has drawn to a close and the nights are becoming colder. Here at Le Macaron French Pastries, we're excited to see what the fourth quarter will bring, especially since we've just brought on another new Franchise Owner! Our marketing team was lucky enough to sit down with the newest member of the Le Macaron family, Karine Ernest, and talk about her big plans for her new bakery franchise, coming soon to Boston, MA.
Similar to many of our bakery franchise owners, Karine spent the better part of her career within the corporate realm. For the past twenty years she has worked within the telecommunications industry, more specifically within the field of product management. She has always been passionate about cooking and baking however, and is looking to build something of her own in an industry that she can further enjoy.
"I've always wanted to be an entrepreneur. It's been a lifetime goal to build a successful business within the food service industry," Karine remarks. "Finding the time to do so while raising the family was always the challenge. Now is the time!"
The distinctiveness of both the Le Macaron brand and its product offerings instantly set the franchise apart for Karine. Le Macaron French Pastries offered something unique with its macarons and pastries and provided a high-end, European cafe experience that could seldom be found in the United States. Better yet, the simplified, no-baking-required business model would allow her to continue working within the telecommunications industry (for the time being), while still owning and having a significant presence within her bakery franchise. It was a win-win situation, and Karine instantly knew that it was the direction that she wanted to take her career.
Fast-forward several months and Karine is putting the finishing touches on planning her new Le Macaron location, our second location for metropolitan Boston. We're excited to see what she brings to the table with her strong business acumen and product development skills, something that will transfer well to our variety of product lines. Better yet, Karine has an outgoing personality and infectious positivity that we strive to embody in every one of our Franchise Owners. When asked what she was looking forward to the most about owning a Le Macaron French Pastries franchise, Karine responded, "Doing what I love and have a passion for, all while making an income!" We think she summed up the Le Macaron French Pastries business model pretty well.
Like the rest of our Le Macaron Franchise Owners, Karine enjoys a variety of benefits within her new career that simply cannot be found elsewhere. For starters, she gets to be her own boss, meaning she sets her own schedule and gets to take time off whenever she likes. Not only does she get to spend more time with her family, but Karine can take that vacation she's always been wanting, several times during the year if she'd like!
If any difficulties arise during the franchising process, Karine can rest easy knowing that the Le Macaron corporate support team has her back, 24 hours a day, seven days a week. From their very first conversation, our franchise team has been there to assist Karine with site selection, design, layout, inventory, equipment selections and more. Once Karine's bakery franchise is up and running, our corporate support team will check in with her to make sure everything is running smoothly. Although Karine owns her own franchise, she still reaps the benefits of being part of a larger business, and can live stress-free knowing that she has an experienced team behind her.
More than anything however, owning a bakery franchise with Le Macaron is a fun, rewarding business venture. Not only does Karine get to take on her dream of entrepreneurship, she gets to immerse herself within her local community. As a new business owner, she will get to interact with fellow business owners and new clients on a daily basis, providing customers with a unique, delicious experience that is sure to bring a smile to their faces. For Karine, the days of sitting in an office are over. Her immersive new career offers a level of fulfillment and interaction that can seldom be found in a typical corporate setting.
But, Karine is not alone in her desire to build a business of her own, and an increasing number of Americans are pursuing franchise ownership as the next step in their careers, especially with Le Macaron French Pastries. We're currently offering franchising opportunities in select markets across the United States and territories are going quickly. Visit us online and pursue your dreams of attainable entrepreneurship with Le Macaron French Pastries before it's too late!