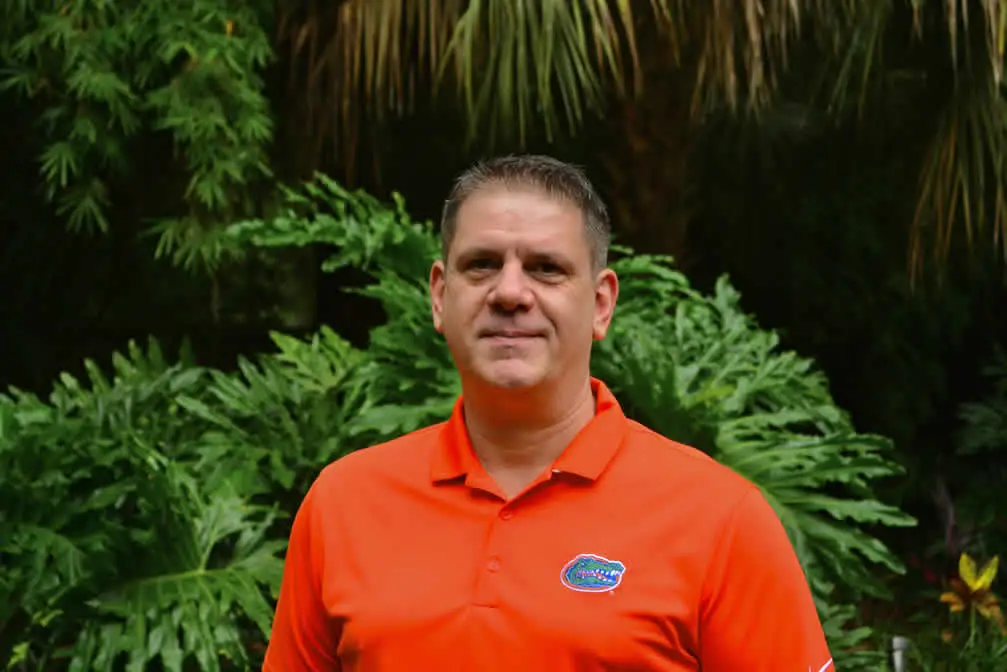 We're thrilled to introduce one of the newest members of the  Le Macaron franchise family, Pete Amato!
After a rewarding career with the U.S. military, Pete comes to us with a great deal of leadership, community involvement, and management experience. With a background like that, it's safe to say that Pete has what it takes to operate a successful Le Macaron franchise!
We recently caught up with Pete to learn more about what made him decide to invest in the Le Macaron franchise opportunity, and to get to know more about his experience with our Franchise Education Process, his Discovery Day, and more! Here's what he had to say:
Q: How did you first become aware of the Le Macaron franchise opportunity?
A: I found this business by fate. I knew I wanted to pursue a small business but wasn't exactly sure what I wanted to do, so I began to work with a business transition coach.
In order to make my dream a reality, my business coach worked with me to match my skills with my interests. I shared with him a business plan I developed in college that incorporated international coffee and pastries. Defying the odds, my coach matched my interests with Le Macaron, which was doing something that fit my ideal business.
Q: Why is Le Macaron the right fit for you?
A: I chose Le Macaron because of my passion for fulfilling a lifelong dream of one day owning a small business.
For a long time, I wanted to participate in a professional service that would bring smiles to customers and incorporate my love for international pastries. The vision of this business was right in line with my passion, so it was an instant match.
Through my experience, I have worked in multiple customer service environments. Le Macaron thrives on being a friendly environment with happy customers who try the pastries for the first time. I want to be there to experience a customer's first three bites (First bite, "The Surprise", second bite, "The Flavor", and third bite, "The Pleasure"). I love what this franchise has to offer. It will give me an opportunity to give back to the community by participating in marketing campaigns and events to promote and grow this business.
Q: What did you like about the Le Macaron franchise opportunity?
Le Macaron French Pastries offers the finest of quality French products and the ability to provide quality service to the local community. I can share the enthusiasm of this franchise with the community and have an ability to participate in and support local programs and events through a well-established marketing plan. Le Macaron provides the tools to plan, develop, and expand from owner-operator to owner-manager.
Q: What did you like about meeting Le Macaron's Founders?
A: Both  Rosalie Guillem  and Audrey Saba, Founders of Le Macaron, have a unique professional ethic to master the delivery of a macaron, a top delicacy from France, as well as, other authentic French pastries. Their vision is right in line with my ethics and approach to owning a business. They have a personal desire to see me succeed in my passion for being a new Franchise Owner and I appreciate how personable and helpful they have been through the acceptance process.
Q: What did you like about Le Macaron's Discovery Day?
A: Discovery Day was a very well-put-together program through the use of virtual technology with the founders and corporate staff. I was able to meet all key staff involved in the process for accepting and welcoming into the franchise family. I liked that the corporate staff was able to share their knowledge of all aspects of the business in a well-put-together presentation.
Q: What was the "A-Ha!" or "lightbulb" moment that made you want to franchise with Le Macaron?
A: The "A-Ha" moment was when I found out that this franchise was available in the area I was perusing. Through my passion and research, I knew from the start that this business was right for me. I found Le Macaron's vision and construct was in line with my values and enthusiasm for customer service and incorporated my love for international pastries and coffee.
Q: Why did you want to become an entrepreneur?
A: I had a lifelong dream of one day owning my own business, so as I continued to work in my profession and complete my business degree. Shortly after relocating my family to Gainesville, Florida I wasn't able to travel with my current job because of the COVID-19 pandemic, so I pursued my dream of owning a business.
Q: What do you think will make you successful?
A: I love what this business has to offer, from its products to the international culture. I can represent French culture here in America. I have a passion to work with employees and the community to train and develop them to bring great customer service and offer the best of French pastries to the local community. I plan to use my leadership and management experience to bring the motivation through my passion for running a business through a well-developed marketing plan.
Q: What set Le Macaron apart, in your eyes, from other franchise opportunities in the Food/Fast Casual Industry?
A: I was impressed with the quality of the product and the uniqueness of having a French Master Chef producing a variety of macaron flavors that are delivered fresh to your door. I love having the ability to own and operate a fresh bakery without having to be a baker myself. It truly sets Le Macaron apart in my eyes from others.
Also, it's an original, unique product. Between the authentic French macarons, which are extremely difficult to find anywhere in the area, and the pleasant ambience and upscale feel of the café, the Le Macaron franchise separates itself from others.
Q: What has been your best experience with Le Macaron's corporate team so far?
A: My experience with the corporate team has been gratifying. I was provided all the necessary tools and services to become successful in this great business. This team has been available to help me along the way through the startup process.
The most gratifying experience so far has been their represented location assistance for the selection process and establishment of my store. I've found the perfect location at an amazing new shopping center near I-75 at Celebration Pointe, which is a place where residents, guests and shoppers gather for events and celebrations.
Q: How much did Le Macaron's emphasis on quality, authentic French pastries influence your choice to franchise with them?
A: The Le Macaron team genuinely emphasized the quality of their authentic French pastries. I chose this franchise because of the outstanding opportunity of marketing macarons and top authentic French pastry products, gelato and coffee. It just not something you can just easily find anywhere, so the uniqueness of Le Macaron greatly impacted my decision to become a Franchise Owner with them.
Q: What are you looking forward to most about owning your own Le Macaron franchise?
A: As a Le Macaron store owner, I will be bringing an international blend of quality products and services to the community. I look forward to serving and making a positive impact on the community and will strive to be one of the top franchises in the industry. I'm very excited about the opportunity to open a café in the Gainesville community.
Q: What advice would you give to a potential Le Macaron Franchise Owner?
A: Research, prepare yourself through education and establish a good credit score. Believe in yourself and the business you are pursuing and prepare yourself to succeed. You will hit roadblocks and as long as you always have a backup plan and a keep positive attitude, you can achieve success as a potential Franchise Owner. The Founders of Le Macaron and their corporate team will be there to help you along the way and provide you with the tools you need to be successful.
Congratulations on your new endeavor as a Le Macaron Franchise Owner, Pete- we wish you the very best of success and can't wait to see what great things you accomplish!
Want to learn more about owning and operating your own Le Macaron franchise? Visit our  franchise website  today!