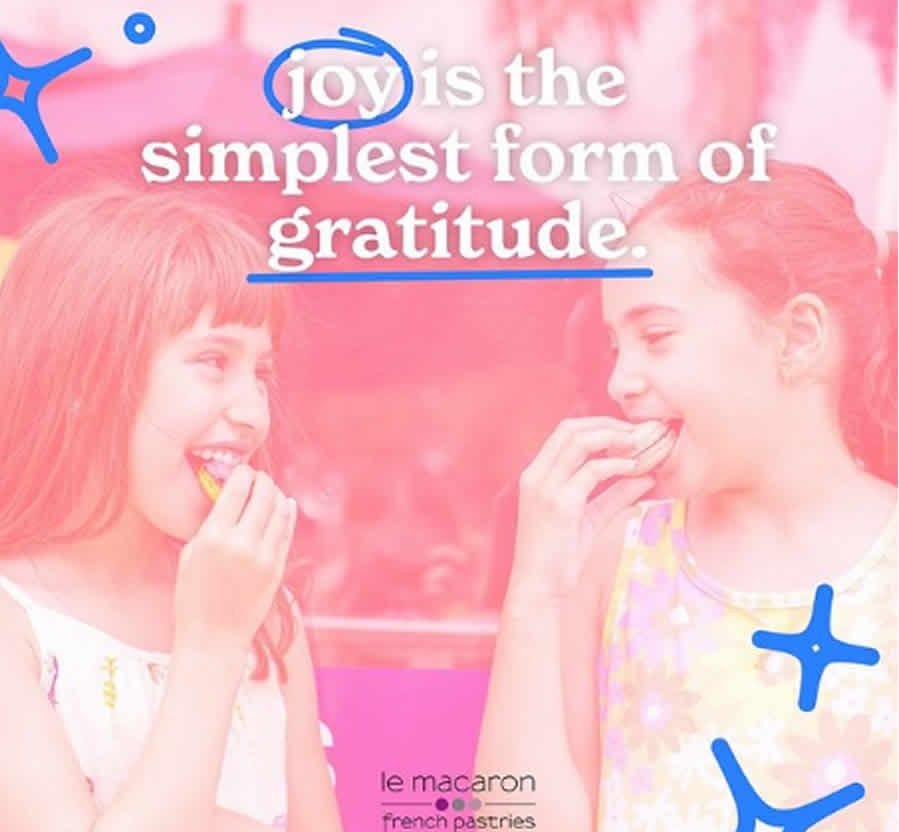 Le Macaron French Pastries franchise founder Rosalie Guillem is the force behind the Le Macaron franchise brand. She knows macarons inside and out having spent her childhood around them.
Rosalie grew up in France, and she loved the regular journeys she and her family made to the local pâtisserie. The sights, scents, and energy of the shop thrilled her; made her want to slow down and savor her sweets and beverages.
Our Humble Beginnings
When Rosalie moved to the U.S. to work on building a better life for her family, she brought along with her the concept of a French patisserie shop that captured the essence of the French experience. During the Great Recession, she opened the first Le Macaron French Pastries in Sarasota, Florida with her daughter Audrey, and the brand was underway, now with over 650 locations across the United States, Le Macaron franchise is poised to take over the nation.
The Top 5 Reasons to InvestBuy a Le Macaron French Pastries Franchise?
There are many great reasons why you should invest inbuy a Le Macaron Pastry Franchise!
Proven business model:We have an established brand and proven business model that has proven to be successful: Le Macaron franchise is an established brand with a recognizable name and a well-developed business model that has proven to be successful. We are already established as a brand that customers know and trust. Avoid the costly mistakes of doing it on your own and join us. You will benefit from the decades of expertise of Le Macaron's franchise team. New Le Macaron franchise owners can benefit from the investment of time and energy of the founders and other franchisees. This can help attract customers to your location more quickly than if you were starting from scratch.
Highest quality products: Le Macaron is known for its high-quality French macarons, which are made with natural ingredients and without preservatives. People recognize the time and effort that goes into creating these beautiful pastries and treats. Consumers are willing to pay a premium for quality and often choose Le Macaron franchise's French pastries and macarons as their gift of choice.
Multiple revenue streams: Beyond our signature macarons, our exquisite product line is made up of creamy French gelato, classic French pastries, and cakes, gourmet chocolates, handmade candies, artisanal European-style coffees and in some locations, savory pastries, wine, and champagne. Le Macaron franchisees have multiple revenue streams to increase overall revenues and in turn, profitability.
Training and support: Le Macaron franchise provides its franchise owners with comprehensive training and ongoing support. We are with you every step of the way! As part of the franchise system, you will have access to resources that would be difficult to obtain on your own, such as bulk purchasing power, preferred suppliers, and technology systems. We will also assist with site selection, design and construction, finance, marketing and any other area of support you need.
Less Cost and More Consistency: Consistency is the key to success in franchising. At Le Macaron franchise we prepare our pastries at a central baking facility and deliver them to our locations nationwide. This results in less cost and expense at the store level and ensures that products across all of our locations are consistent. It also ensures that our industry secrets and knowledge pool stays within the company.
Who Makes a Great Le Macaron French Pastries franchisee?
We are entrepreneurial and love working with people who think and dream big. We are always interested in speaking with area developers, but unlike other franchise concepts in the United States, Le Macaron French Pastries franchise also welcomes first-time entrepreneurs!
For candidates applying for a single unit agreement, you should have:
A high credit score
Liquid capital of $75,000 or more and a net worth of over $250,000
For candidates applying for multiple units, the requirements in terms of both professional backgrounds, skill sets, and financials are determined on a case-by-case basis.
The Opportunity:
There are more than 9,000 bakery cafés operating every day in the U.S., and the industry is growing exponentially. Le Macaron's franchise's centralized baking model helps owners reduce both labor and food cost. This is a feature unique to Le Macaron franchises and allows the franchisees to spend more time concentrating on developing their business than counting pennies.
What Does a Le Macaron Franchise Cost?
We offer a flexible franchise model geared toward franchisee success, backed by a team of professionals who care deeply about our work. And we make sure each location has the same authentic feel as a visit to a French pastry shop.
The average initial investment range for a traditional Le Macaron Franchise pastry shop or permanent kiosk ranges between $154,180164,180 – $454,000458,560. While the average initial investment range for a Le Macaron French Pastries® mobile kiosk is between $9188,730 – $139,500134,060. Finally, the average initial investment range for a Le Macaron franchise food truck is between $112,530 – $147,000146,560. Numbers are based on 2023 FDD. For more information please visit our website.
Are You Tired of Working for Someone Else?
Purchasing a Le Macaron franchise is a smart investment for those looking to enter the food industry. With the popularity of French cuisine and the increasing demand for unique desserts, macarons have become a trendy and sought-after treat. By investing in a Le Macaron franchise, you benefit from our established brand recognition, proven business model, and ongoing support.
Owning a Le Macaron franchise will provide a sense of fulfillment and creativity that you have never known. Overall, a Le Macaron franchise can offer a profitable and exciting venture for entrepreneurs with a passion for the food industry.
Stop building someone else's business and build your own today!