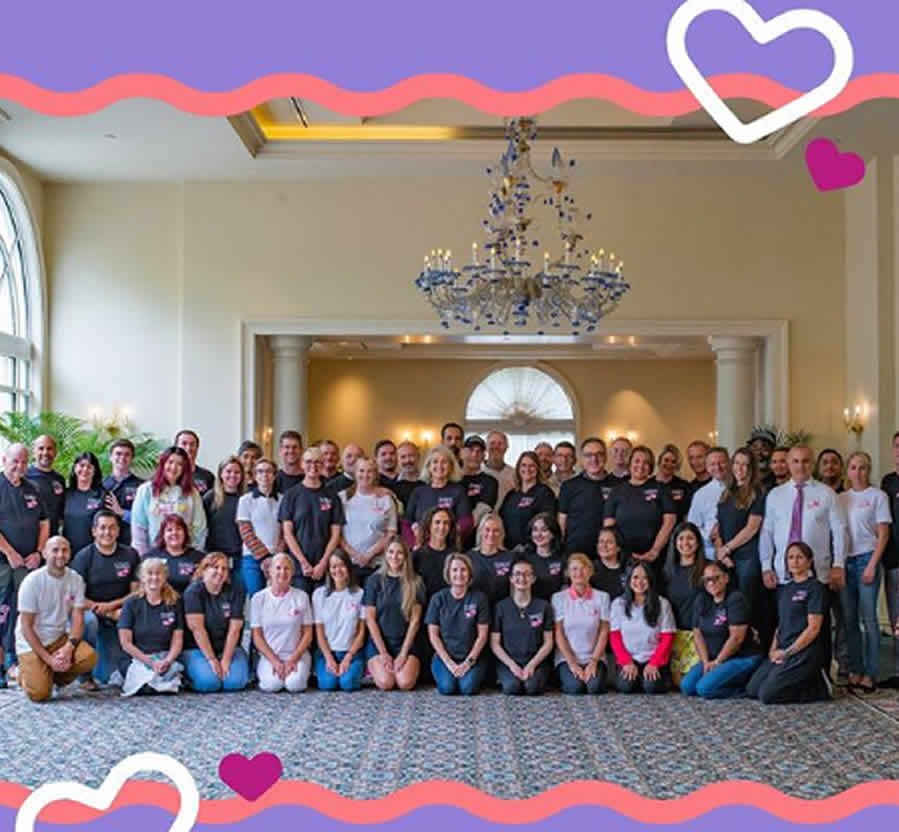 At Le Macaron French Pastries, we work every day to bring the unforgettable experience of stepping into a French pâtisserie and relaxing with a sweet bite to customers in neighborhoods across the country. We're developing cookie franchises in cities and towns nationwide, and we're just getting started.
Our cookie franchises reflect our passion for pastries and more. They're the result of our vision, and of a lifetime spent building something special in the industry.
Dessert Franchises The Heritage
The road to us creating some of the best cookie franchises around begins in the French cities and towns where the original pâtisseries took root many generations ago. The culture had a love of pastries, and it didn't take long for specialized pastry shops to become a common sight.
For many customers, these bakeries became small oases in a busy, hustle-bustle world for many customers, and offered a place to relax with friends and loved ones to enjoy each other's company, a sweet treat, and perhaps a cup of coffee or tea.
Bakery Franchises A Menu of Winning Treats
One of the keys to the growth of pâtisseries in France — and the evolution of Le Macaron cookie franchises in the U.S. — was the lineup of confections available to customers. France is one of the homes of the pastry, and people couldn't get enough of those light, sweet concoctions.
Napoleons, croissants, tarts, and eclairs were all on the menu, along with one of the all-time classics and customer favorites, the mighty macaron.
A Lifetime of Sweetness
This land of bright, appealing shops selling some of the best and tastiest pastries around was the world that Le Macaron French Pastries founder Rosaliie Guillem was born into. Rosaliie grew up in France, and she took to the welcoming atmosphere of the pâtisserie like a duck to water.
Rosaliie loved everything about visiting her local pâtisserie, from the smiles on the faces of the shopkeeper to the sense of energy she felt whenever she entered her local pastry seller.
Custom Cookie Franchises – The Macaron
Among all the sweets in the pâtisserie, the macaron stood out most to Rosaliie and lived bright in her memory. Made from simple ingredients like almond flour and naturally gluten free, macarons are delicate, airy, crunchy, sweet explosions of flavor and soon became Rosie's go-to favorites.
Rosaliie always remembered the experience of biting into a fresh macaron, even after moving with her family to the U.S. It started her journey toward Le Macaron French Pastries, and sparked her dream of creating cookie franchises like no other.
A Modern Bakery Concept
Rosaliie Guillem's notion of cookie franchises took a modern, forward-looking approach to the business. She wanted to build a brand that welcomed customers with the warmth and joy that drew her as a young girl, combined with an infrastructure that embraced the cutting edge.
Rosaliie envisioned a franchise that carried the spirit of the traditional pâtisserie, with bright, inviting storefronts and interiors, and a sit-and-stay-awhile attitude. And she developed a centralized bakery model to operate behind the scenes and aid in brand growth.
Centralized Baking
Le Macaron's centralized facilities are overseen by our staff of expert chefs, each of whom has years of training in the art of pastry creation. The pastries are shipped to our locations each morning.
It's a scalable and state-of-the-art approach that allows every location to serve up our treats fresh every day, and which helps to ensure that each customer gets the same kind of quality experience with us, no matter where they are.
Coffee and Cookie Franchise Getting Started
Rosalie's dream of a new kind of French pâtisserie in the U.S., of cookie franchises that blended the heritage of the land of her birth with the drive and momentum of her new home, sharpened and came into focus in the years after she arrived in this country.
Finally Rosalie put her plans into action. Together with her daughter Audrey, she started putting together the team to make her vision a reality.
Le Macaron is Born
The first Le Macaron French Pastries was established in Sarasota, Florida. The menu included the classic treats Rosalie grew up on, some of the finest coffee and other drinks around, and, of course, macarons.
And just like in France, people responded. Customers loved the slow-it-down attitude of the pastry shop, and before long, it had grown into a local institution and a daily destination for customers across the region.
Today, and Tomorrow
In a few years, one Le Macaron French Pastries location became two, then three, then ten. Wherever we set up shop, customers appreciated our way of operating, and made us their go-to stop for a bite, or just to kick back with friends.
Our centralized approach aids our expansion — when we offer cookie franchises for sale, we're offering a business model designed to be easy to open and simple to run, with reduced staffing requirements and lower overhead.
Still Growing
Le Macaron French Pastries has been building the brand for years, and we're not planning on slowing down anytime soon.
We're on the move, with plans for more locations over the next few years in cities across the country. We've developed a franchise structure that aims to keep cookie franchise cost manageable, and a team of experts ready to give our owners the support they need and deserve.
Own Cookie Franchises with Le Macaron French Pastries
Le Macaron French Pastries has built a franchise with potential, and we're preparing to grow again.
We're moving into new territories, with big plans for the future. We'd love to include you in them.
Want to learn more about becoming an owner with us? Contact us today!
9 High-Impact Opportunities for Your Cookie Franchise Business: