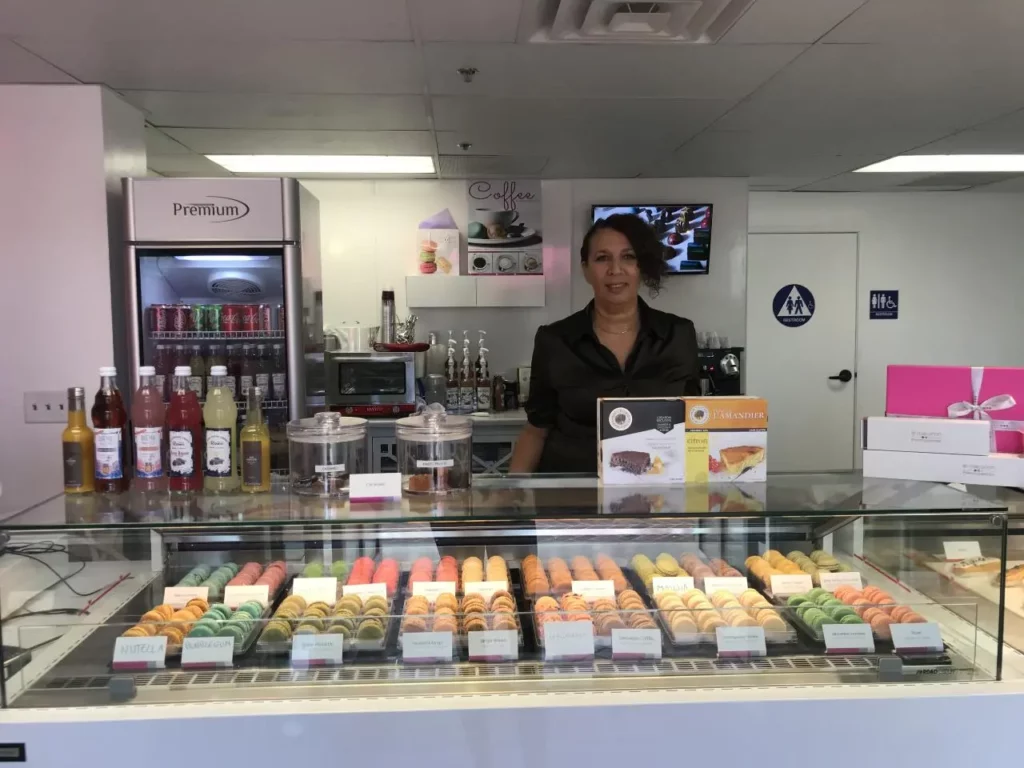 Carlsbad, California residents – Rejoice! November 17th marked the Grand Opening of our new Le Macaron café, located at 2907 Carlsbad Blvd. Franchise Owner, Nora Mazirt, is a French native who fell in love with Carlsbad and decided to move to the city in order to begin a new entrepreneurial journey. Sharing the decadent recipes of France with the community, Nora is excited about the experience that her new location is going to provide the Carlsbad community.
"It is truly thrilling to introduce the community to a new experience that will give them a true, authentic taste of France through our fresh ingredients and atmosphere within our café," said Mazirt. "Our macarons, chocolates, gelato, and pastries all use high-quality ingredients to elevate our guests' taste buds and we look forward to welcoming everyone who walks through our doors to try it."
Welcome to the Le Macaron family, Nora!
Are you interested in opening up your own Le Macaron French Pastries? CLICK HERE for more information on franchising! CLICK HERE to read the full, original article